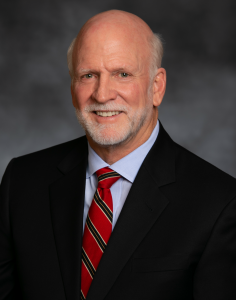 Mike O'Reilly began his career helping individuals and families plan for their futures in 2002 as a financial advisor with Morgan Stanley, later with Banc of America Investment Services and Raymond James Financial Services. In 2012, Mike joined Dallas Financial Advisors and LPL Financial, LLC, a firm that shares his genuine concern for the well-being of clients.
His goal as an advisor is to help his client establish realistic goals within their risk-tolerance levels and invest accordingly. To that end, Mike takes a "boutique" approach and works with a select number of clients, which allows him to provide more holistic service and develop stronger client relationships. He believes that thoughtful investing is one of the most important factors in pursuing lasting independence, and so he strives to act as a trustworthy and patient partner to his clients.
Mike is a graduate of Texas Tech University. He is originally from Ohio, but grew up in Richardson and now resides in Dallas along with his wife, Debbie. They have two sons, Connor and Cameron. Mike and Debbie are active members of the First United Methodist Church of Richardson.
Recent growth metrics surprised to the upside, but leading indicators point toward some downside risk. In this edition of the Weekly Market Commentary, we examine potential opportunities amid a rotation in housing, buying patterns, and inflation.
read more